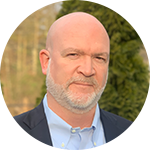 Matthew R. Giese MBA, CPA, CFE
Emeritus Faculty, Insider Investigation Programs
Matt Giese brings nearly 25 years of forensic accounting and corporate investigations experience to his role as a faculty member of the Security Executive Council.
Matt was formerly the Vice President and Global Head of Internal Investigations for Fidelity Investments, based in Boston, MA. In that capacity, he led a 20+ member team comprised of dedicated reactive, proactive and technical investigators, as well as an intake and triage function responsible for the administration of Fidelity's "Chairman's Line" whistleblower program. Matt and his team investigated potential violations of company policies and other improprieties involving employees, contractors and vendors in the U.S. and internationally, with a focus on HR policies, information security, misappropriation, compliance policies and regulations.
During his 15+ year career at Fidelity, Matt successfully built and empowered high-performing teams, fostered collaborative partnerships across the organization, and drove exceptional execution of strategic objectives. He was consistently trusted by executive leadership to lead complex reviews of highly confidential and legally-privileged matters where sound judgment, strong analytical problem solving, and superior communication skills were essential. Matt has demonstrated expertise in:
Developing proactive and reactive investigation strategies and plans
Assessing internal/external fraud risks and corresponding control gaps and solutions
Evaluating insider threat prevention, detection and oversight
Reporting of investigative results, operational metrics and KPIs
Transparently communicating results to executive leaders
Earlier in his career, Matt worked as a financial statement auditor, first at Price Waterhouse and then at Deloitte & Touche, where he eventually transitioned into the Forensic & Investigative Services practice. As a Senior Manager, Matt led complex domestic and international investigations for client companies across various industries. He investigated matters involving embezzlement, earnings manipulation, money laundering, procurement fraud, and violations of the Foreign Corrupt Practices Act. He regularly reported investigation findings to executive management and/or the board of directors of client companies, and acted as an intermediary with law enforcement.
Matt holds both a B.S. in Criminal Justice and a joint MBA/MS Accounting, both from Northeastern University. He is a Certified Public Accountant and Certified Fraud Examiner. Matt resides in the Boston area with his wife, son and two daughters.