SEC Faculty Collective Knowledge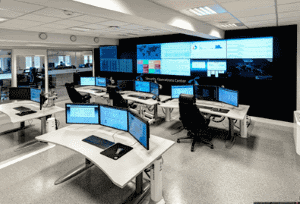 1. Communicate the Value Story:
Align mission and vision with culture
Leadership and strategic plan
2. Make the Compelling Business Case:
Improved Duty of Care compliance
Optimized people/asset/revenue risk mitigation
One single risk operating picture for situational threat awareness and
critical incident management
3. Internal/External Peer Comparison: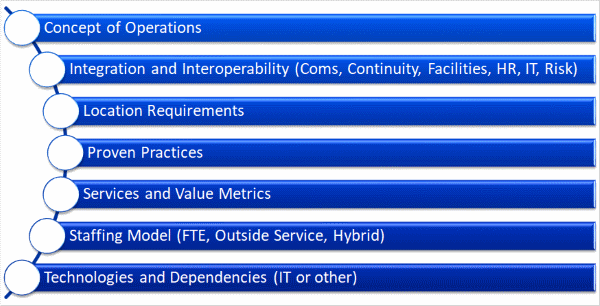 4. Service Performance and Value Metrics: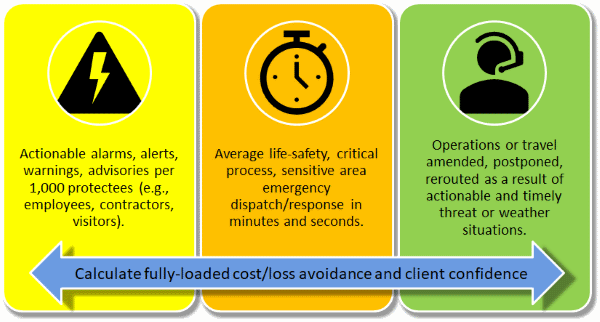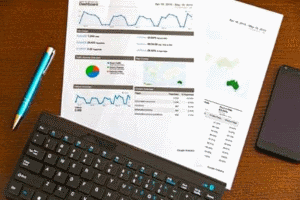 5. Qualitative/Quantitative Return on Investment
Quantitative:
Claims and outcome cost
Continuity recovery speed
Optimized service cost
Total cost of security
Qualitative:
Compliance
Critical incident avoidance/management confidence
Threat detection nimbleness
Next Steps:
The Security Executive Council is helping the world's leading organizations optimize their Security Operations Centers. From participation in
Best Practices groups
to individualized solutions, you can leverage our team of successful experienced experts in Security Operations Centers to help ensure your program is effective and valued.