Research conducted by the SEC over 17+ years on thought leaders' key success elements has resulted in the creation of the
Security Success Universe™
. An image of categories and success elements is depicted below. We have created an assessment to determine your current status.
View examples and explanations of results.
If you are interested in participating in the Security Success Universe Assessment,
please contact us.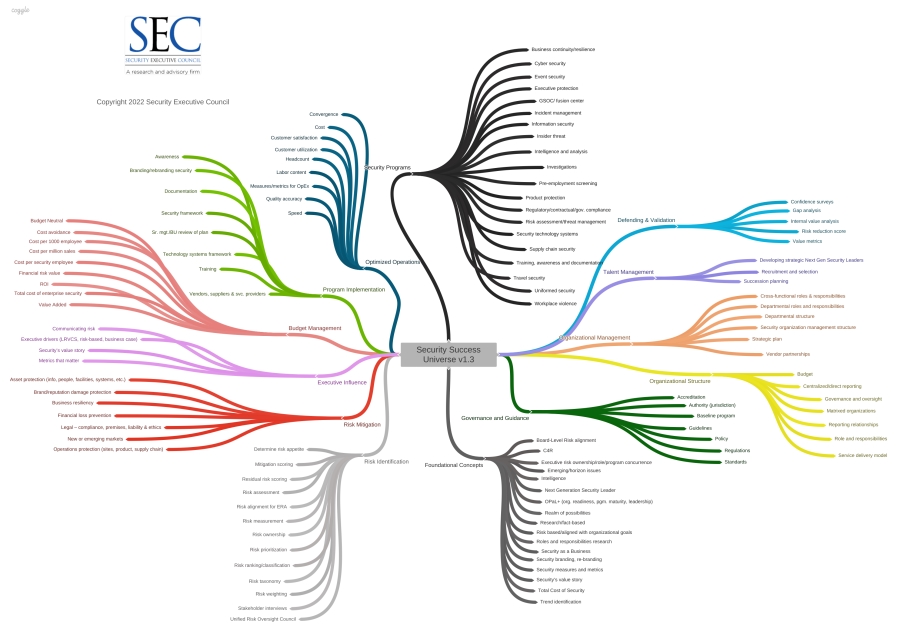 Download the Security Success Universe image.
Successful Security Leaders and Programs
There are several ways
you can engage with the SEC
. We can assist with specific corporate security programs and services, operations and leadership issues, and identifying vendor innovations. From large consulting projects to our
Tier 1 Security Leader
offering, we have you covered.