Our corporate security solutions are researched-based and proven best practices. The SEC provides innovative security strategies with specific steps to achieve goals for its clients. We have created the Security Success Universe™ as a result of our 18+ years of interactions with our security leader clients. Download the image to compare your security program.
Contact us
if you want assistance to close any gaps.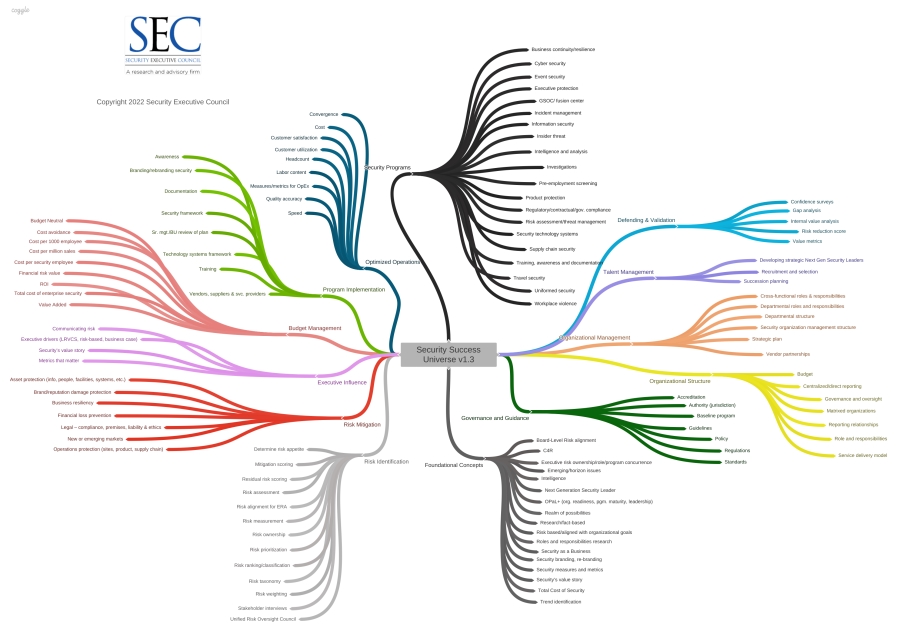 Download the Security Success Universe image.
Download a sample of the assessment results chart.
Successful Security Leaders and Programs
There are several ways
you can engage the SEC
. We can assist with enhancing specific corporate security programs and services, fine tune operations, advise on leadership issues, and identify vendor innovations. From large consulting projects to our
Tier 1 Security Leader
offering, we can help you move the security department to a new level.
Learn More...